On Hold Marketing Systems Improve Your Business
On Hold Marketing System is an easy, innovative way to promote your business, improve customer relations and increase sales. What does your business offer your customers and prospects when you put them on hold?  The "silent treatment"? Just music? A radio station that has nothing to do with your business and is likely to play your competitors' commercials?
With an On Hold Marketing System, professionally produced, customized and updated messages with licensed music, tell your callers what you want them to hear about your business. Think of an On Hold Marketing System as an extra sales person who requires no sales training or supervision, doesn't expect commissions, company benefits or vacations; and delivers perfect presentations every time.
A large percentage of callers hang up after being placed on hold. Having a message "on-hold" system reduces call abandonment by almost 90% and increase their hold time by over 500% (Better Business Marketing)
88% of callers preferred on hold messages to other options. 16-20% of the callers made a purchase based on an offer they heard on hold (Maxi Marketing)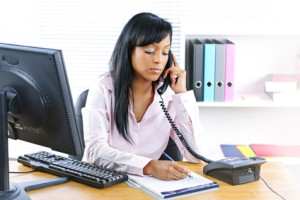 How "On Hold" Marketing Systems Will Help Increase Business
Cross promote ALL the products and services you have to offer.
Promote your web site and any special features, along with new product lines.
Motivate your customers to act.
Enhance your company's image, and talk about your specialties and strengths.
Relate your mission statement and level of experience of your employees.
Thank your callers for holding and assure them that someone will be with them soon.
What We Do
With a team of skilled copywriters, we first create a customized script that is based on both your website and a short interview highlighting what best exemplifies your company's image.
Within 7-10 business days, our production coordinator will either fax or email the script to you for approval.  You'll then be able to make any changes to the script before we begin production.  American Creative is committed to making sure your on-hold message effectively reflects your business and services.  The on-hold message will then be voiced by one of our professional voice talents, and produced using a fully licensed musical background.
Once complete, the message will be transferred to CD or digital MP3 chip, and you'll be contacted by our production coordinator to let you know your production is shipping.